Blend de Extremos is the perfect balance between two different expressions of the Calchaquí Valley: Cafayate, with its potent base and characteristics, and Chañar Punco, an exclusive region with highly valued vines that pours its virtues on this not-to-be-missed blend. An adventure that merges the best of two extreme regions for those looking for more than one experience.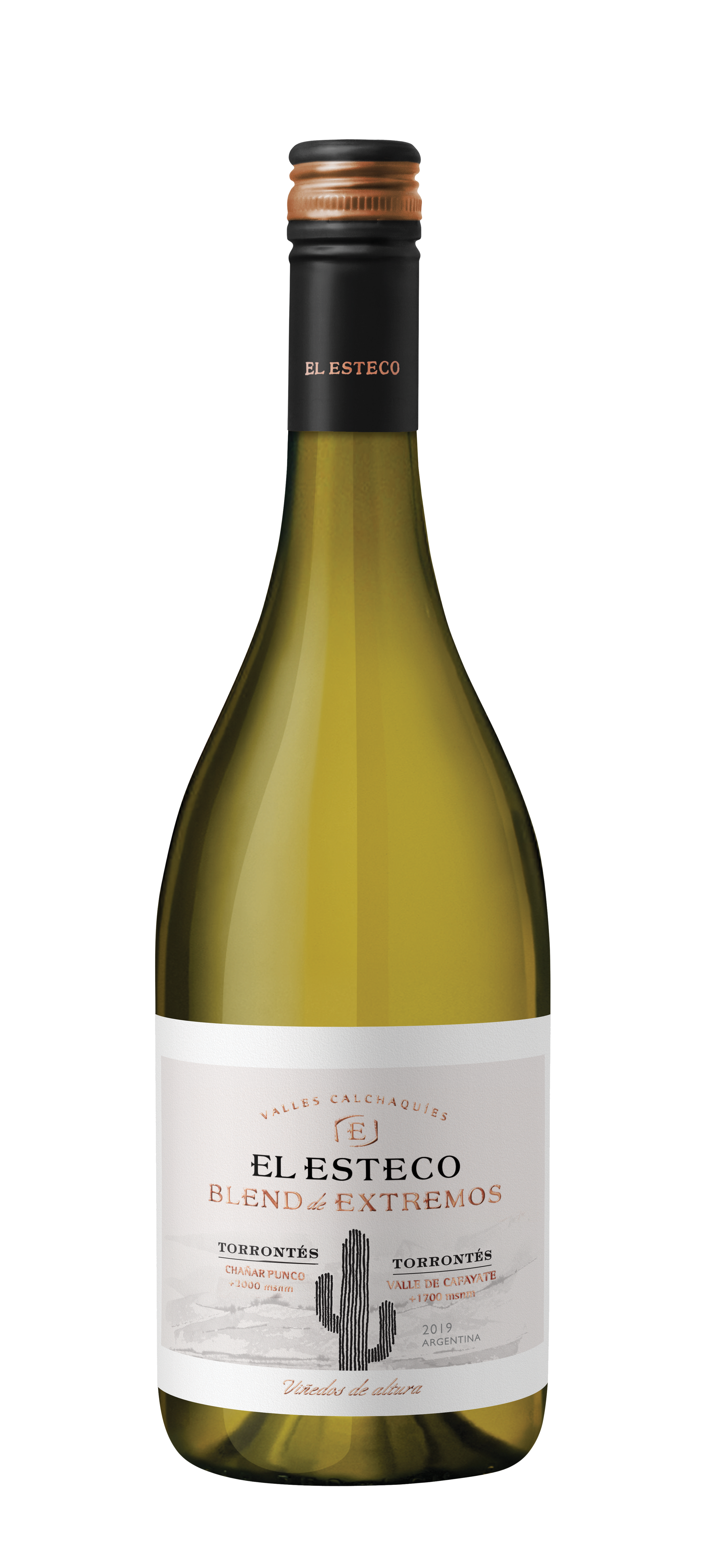 Grape origin
Finca La Primavera, Cafayate, 1700 m.a.s.l.Finca Chañar Punco, 2000 m.a.s.l.
The recommended temperature for drinking is between 10 °C and 12 °C.Uncork 15 minutes before serving.
Sight
Very bright yellow with greenish hues.

Aroma
It emits notes of tropical fruits and orange flowers, delicate citruses, white peaches, torrontés grapes, and a very subtle hint of oak.

Taste
Persistent and refreshing, with a good body and an integrated acidity.

Vintage
Score
Critic reviews / Competitions