Extraordinary roads
House of Chef and Winery El Esteco present the story of two incredible chefswho decided to leave the comforts of life behind to embark on a quest for unique experiences.Two men convinced that there's something beyond the known,who seize every opportunity to experience new and diverse things.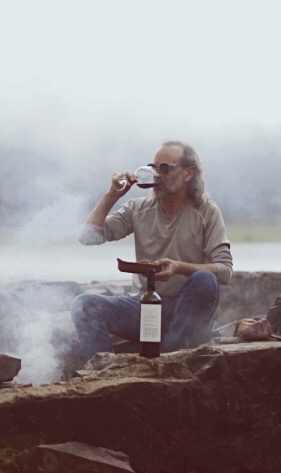 Sergio Latorre
"Chef of the land" and of the restaurant of Manantial del Silencio, a boutique hotel of Purmamarca, Jujuy.Two decades ago, he embarked on a journey that took him from his native and "accelerated" Buenos Aires to San Salvador, where he was able to work in the fields.There, he learned the Andean and regional cuisine, whose dishes are part of an ancestral culture transmitted from generation to generation.Today, Sergio is perhaps the best interpreter of northern cuisine, which he infuses with his creativity and passion for nature, the land and its food.
Federico Desseno
Creator and owner of Marismo, a restaurant located on the dunes of José Ignacio, Uruguay, and in a rural environment where "the motto is dining with your feet in the sand, under the stars and by a warm fire." Chef, carpenter and surfer, he arrived in Punta del Este 20 years ago to work with Francis Mallmann.In love with José Ignacio and Natacha, his wife, he decided to change the path of his life and to embark on a great adventure, which started with constructing Marismo in the front section of what is still his home and putting together the furniture and emblematic clay ovens, the itinerant "factories" where his delicious dishes are prepared.