Unique expertise
Our wines, uniques in the world, are a true reflection of dedication, passion, commitment, research and the knowledge of the people who produce them, those who venture every day to create outstanding wines.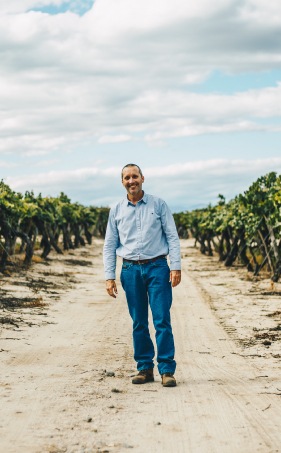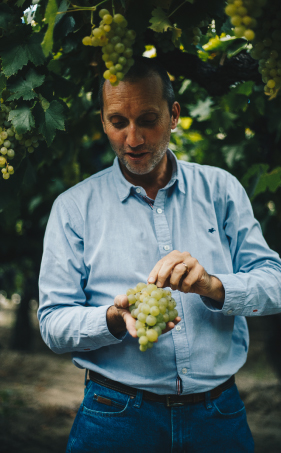 Alejandro Pepa
Oenologist at El Esteco
Alejandro Pepa, born in Mendoza, moved to Cafayate, Salta, thirteen years ago to take the great challenge of transforming El Esteco's old paradigms in order to become the first Premium Winery in the Calchaquí Valley. With a great humility, Alejandro has become a well-known and highly respected professional, not only for the international press, but also among his colleagues. Alejandro precept is "to have a deep and intimate relationship between viticulture and winemaking teams" and he enthusiastically supports this philosophy. He believes in working hard to show the magic and authenticity that each variety can express in Salta, his new homeland
Francisco Tellechea
Agricultural Engineer at El Esteco
Native to Salta, he was led by his skills and excellent qualifications to the south of France, where he found a different climate and an entirely new wine culture. He kept traveling, knowing and exploring regions, spaces, climates, soils and cultures. He visited Peru, Mendoza, Salta and Catamarca.
His search for adventures and new knowledge took him to different corners of the wine world. Despite the exhaustive journey, Francisco confesses that Cafayate is still his first choice, a unique and enigmatic space that captivates him because of its valleys, the quality of its people and its landscape's color palette, which changes throughout the day: "The moon illuminating fresh nights and the sun reflecting on the mica soil make this place a magical land," says Francisco.
Francisco has been part of El Esteco winery for many years, so he knows the exact point of ripeness of the fruit, feels the potential and energy of the soil, and works tirelessly in the search for perfection to harvest even more exceptional wines in the terroir, which is his current home.